By now much of the nation has seen the tragic images of the couple who overdosed in their van with a 4-year-old watching from the back seat. The photos have been circulated widely on social media and by news sources around the world after the City of East Liverpool, Ohio, posted them yesterday on its public Facebook page.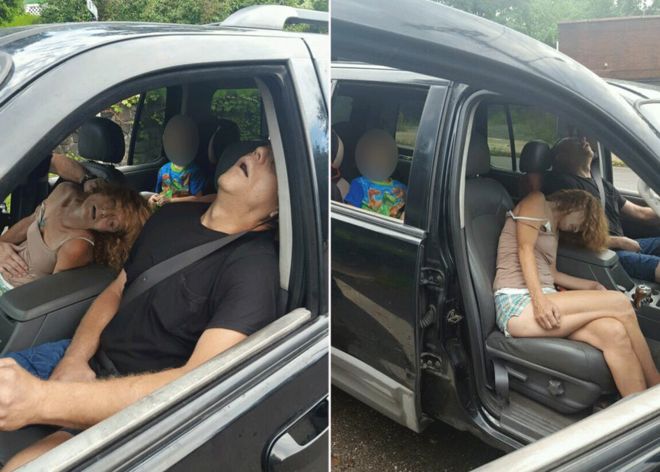 The photos are sickening, to say the least, and something must be done to curb the growing heroin epidemic. In Cincinnati alone, police and paramedics are currently responding to 20 to 30 overdose calls per day. The City of East Liverpool decided to make the photos public to bring awareness to the epidemic.
Protecting public health is a noble cause, but this case brings up an interesting issue about the ethics of the police releasing photos of suspects on social media. And in this case, there is the privacy of the 4-year-old to consider as well. In these photos, published online by the BBC, the face of the young child has been obscured. However, in the original images still found on the city's Facebook page, his face can be easily identified.
The New York Times delved deep into the issue in this article from last year, asking the question, "When does public notice become public punishment in a world where digital images can live forever?" The ACLU chimed in, with a staff lawyer saying, "We're uncomfortable with law enforcement using shame tactics before people receive due process in a court of law."